Fathers Day Gift Ideas by DOMAIN
Shop DOMAIN by Laura Hodges Studio and find the perfect gift for your dear old Dad
#1: Sugarfina Single Malt Scotch Cordials
"Scotch, Scotch, Scotch, I love Scotch." These cordials are the perfect gift for any Dad who enjoys a quality glass now and then. Plus all the benefits of day drinking, without the public guilt…
#2: Black & White Decorative Mug
Perfect for drinks or he can use it to hold pens on his desk.
#3: Tito's Vodka Bento Box
Shake up your Dad's happy hour with this limited-edition Candy Bento Box filled with Tito's American Mule Bears, Tito's Vodka Cordials, and a mini mule mug (perfect for filling with American Mule Bears… or actual vodka, of course).
Add some danger to your Dad's vase collection with this handmade vase from Brooklyn based ceramist Little Bear Pots.
#5: Decorative Wooden Bowls
These hand made wooden bowls from Rustik Designs look great whether they're serving food, displaying fruit, or just as decoration.
#6: Embroidered Leather Pouf
This authentic Moroccan hand-made pouf is made from genuine leather and embroidered by hand. This pouf is so practical it can be used as a foot stool, or as a low seat when working on projects around the house.
Surprise your Dad with some original artwork. This piece is by our newest local artist Heather Kirtland.
Your Dad would love one of our handmade live edge tables made by local woodworker, Rustik Designs.
Spoil your father with locally made loose leaf tea from Baltimore's own Wight Tea Co.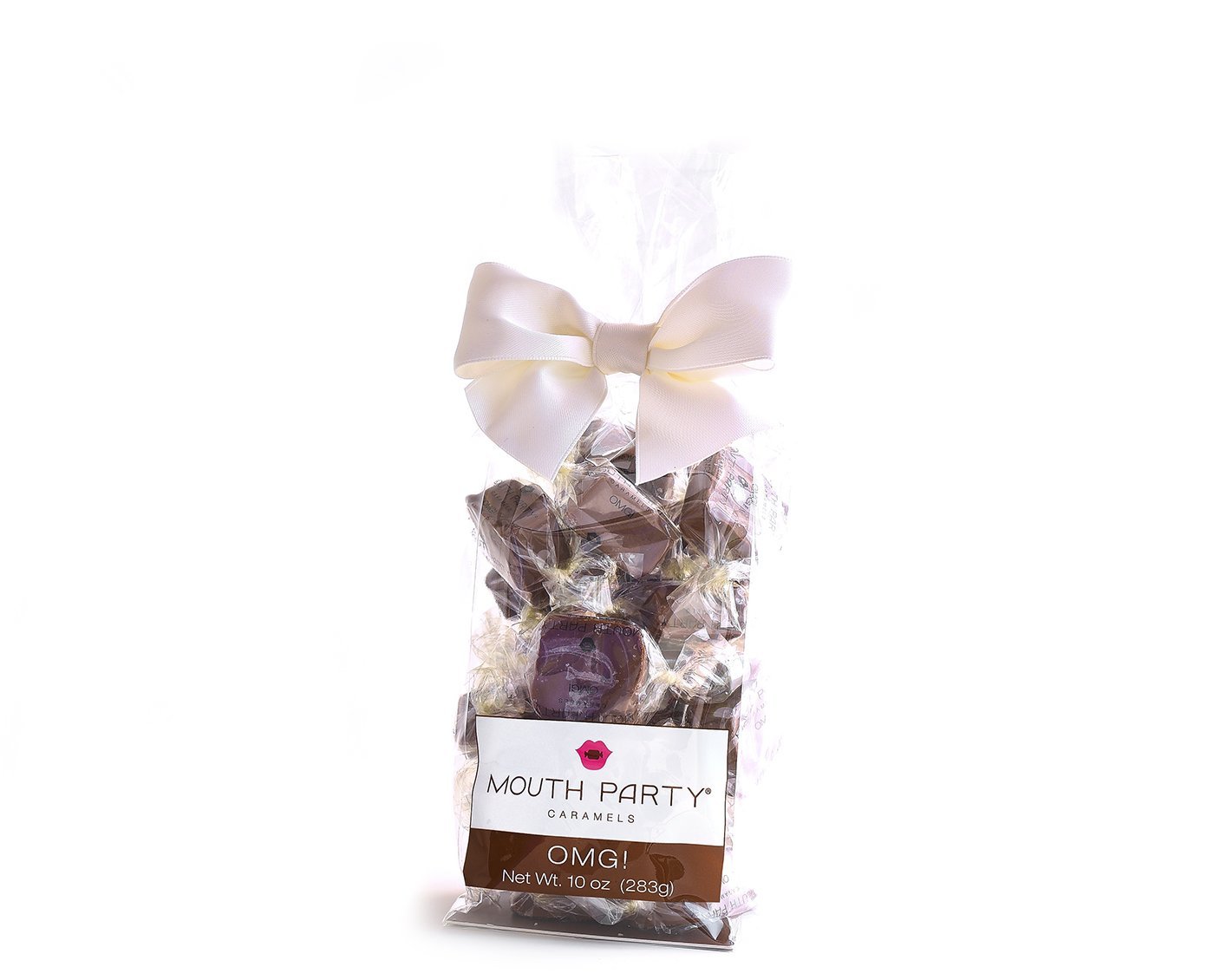 #10: Mouth Party Caramels
Perfect for your Dad's sweet tooth, these Mouth Party Caramels are delicious, local, and made with all natural ingredients.
Find the perfect home accessories and gifts at DOMAIN by Laura Hodges Studio in the heart of historic downtown Catonsville. Shop our curated collection of local and globally sourced fair trade and sustainable home decor, original art, throw pillows, vases, jewelry, scarves, blankets, and one-of-a-kind pieces.
DOMAIN
WEDNESDAY - SATURDAY: 11:00AM - 5:00PM
SUNDAY - TUESDAY: BY APPOINTMENT
710 FREDERICK RD
CATONSVILLE, MD 21228
(443) 315-5128
Check out our upcoming events at the shop!
DOMAIN'S ONE YEAR ANNIVERSARY CELEBRATION
Saturday, June 8th, 2019
11:00 AM - 5:00 PM We can't believe it's been almost 1 year since we opened Domain! Along the way we've met the most amazing artists and makers whose work we've had the honor to carry at the shop, but our favorite part has been meeting you, we have the best customers and clients! Thank you for joining us on this fabulous journey with the shop and the design studio, and for your support and generosity, we couldn't have done it without you. If you're local we hope you'll join us to celebrate Domain's 1 year anniversary! Enter to win a gift basket from the shop, earn a free gift card and make your own floral bouquet with Crimson & Clover. Plus, in honor of our sweet lemon tree in our shop window, we'll have lots of lemon treats, a special lemon cocktail and a lemonade stand with profits from the stand and gift basket raffle benefitting The Children's Home. What's sweeter than that?
ARCHES EARRINGS WORKSHOP WITH WILD SOL JEWELRY
Saturday, June 15th, 2019
1:00 PM - 3:00 PM
Join Natalie Chay, maker and founder of Wild Sol Jewelry to make your very own pair of The Arches Earrings! Where em' on the go, every day as a minimalist go-to, in your second or third hole to add a little sparkle; where em' wherever you like, however you like. They are simplistic, cute, and unique.
In this workshop, you will learn a technique called forging (forming wire through a combination of bending and hammering wire to create and form shape), filing, and how to use wire cutters and flat nose pliers. You will get to choose which stone or bead you desire your Arches Earrings to include. You can make them unique to your aesthetic! Click here to purchase tickets!
Natalie aims to encourage authenticity through creating nature-inspired jewelry designs, inspiring others to connect to their truest selves, and creating a space in her workshops that encourages individuals to connect deeper to themselves through creativity, living in the present, and intentional, meaningful conversation. You will leave feeling inspired and proud of your new found jewelry making skills!
YOUR SUMMER GLOW - DEMYSTIFYING MAKEUP
Saturday, June 22nd, 2019
2:00 PM - 4:00 PM

Interested in freshening up your makeup look, but don't know where to start? Or maybe you're bewildered by makeup, and you're looking for a simple, quick tutorial of how to look professional with minimal effort. All this and more will be included on this class with Mallory Carellas. Makeup regimens will be created specific for your skin type and unique needs, and everyone will walk away with a sample of your favorite product from the event in addition to the skills learned from the class. Your presence is your ticket, no purchase necessary.
DOMAIN by Laura Hodges Studio is proud to carry